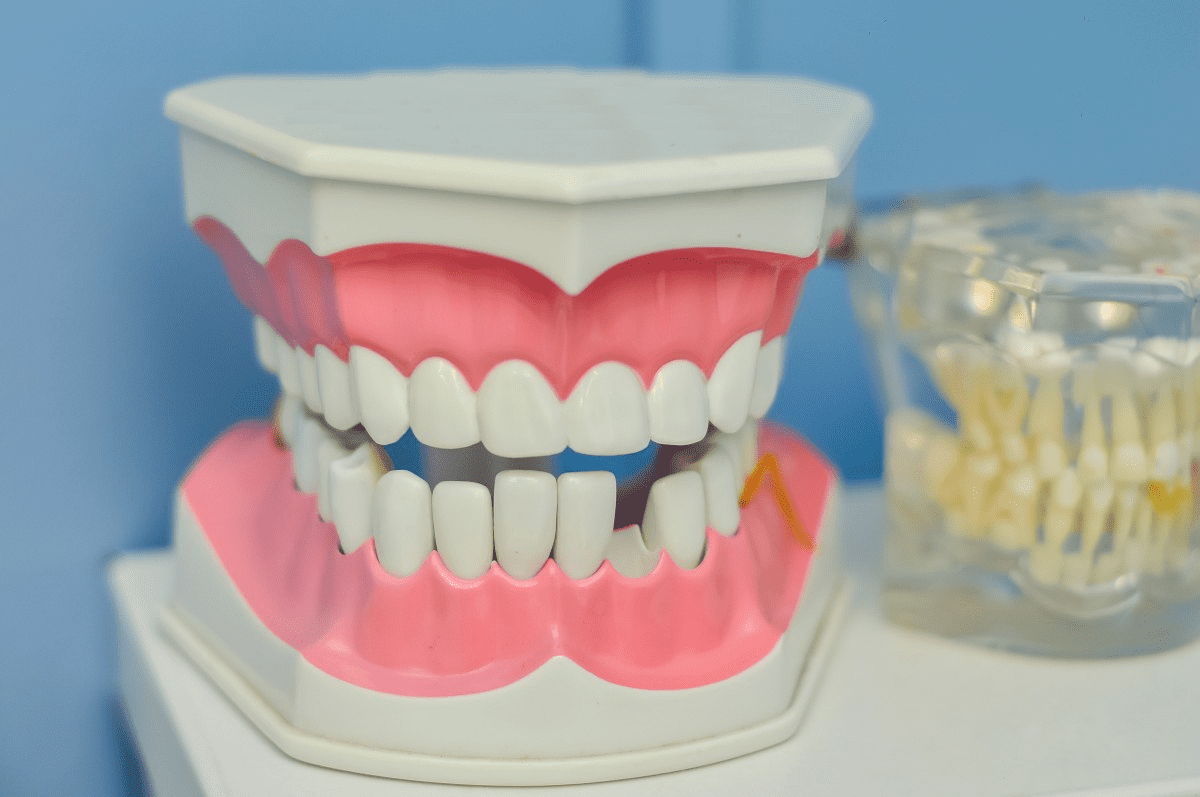 Temporary crowns aren't meant to last forever – after all, they're temporary! However, temporary crowns are meant to stay in place until your dentist or oral surgeon removes them to be replaced with a permanent crown instead.
What if your temporary crown falls out? Don't panic! This is a normal occurrence and one that you can handle with a few smart steps.
Firstly, recover your temporary crown if it fell on the floor or any other surface. Examine it visually to make sure the temporary crown is still in good shape.
If it's still intact, reattaching it to your tooth should be fairly simple. If your temporary crown is chipped, cracked, or otherwise broken, remove any of the broken pieces and wash out your mouth to get rid of any extra particles that may remain.
You'll have to get a new temporary crown from your dentist. When you visit your dentist, bring the damaged temporary crown and the impression for the crown with you so they can make a new replacement for you ASAP.
If your crown is still intact, be sure to clean it thoroughly using warm water. It's also a good idea to check the original tooth. Your dentist has probably spread a smooth prep material over the top, such as dental cement. Make sure the original tooth is unharmed before proceeding.
Step 2 – Try to Reset the Crown
Next, try to replace the crown and set it on your tooth. Fortunately, you can use several materials to reset your temporary crown, including Vaseline, denture adhesive, or temporary cement. The latter two materials can be found in drugstores or pharmacies. Your dentist may also have provided you with some dental cement when they gave you your temporary crown for just this purpose.
In a pinch, you may also be able to use toothpaste. Dr. Brite's anti-plaque toothpaste is a great option, as it serves as a fantastic choice for long-term dental health. Plus, its anti-plaque properties will make plaque less likely to form underneath the crown area while you are replacing it.
How to Reset a Temporary Crown
To reset or replace a temporary crown:
Turn the crown over and apply the adhesive you chose on the bottom or tooth-facing side. Most adhesive materials should only require a small dab to firmly attach the temporary crown to your tooth surface
Set the crown over the original tooth based on the instructions. For instance, you may need to push down on the temporary crown to make sure that the adhesive seals properly
Once placed, examine the crown in the mirror and make sure that it looks like everything is lined up properly
Step 3 – Contact Your Dentist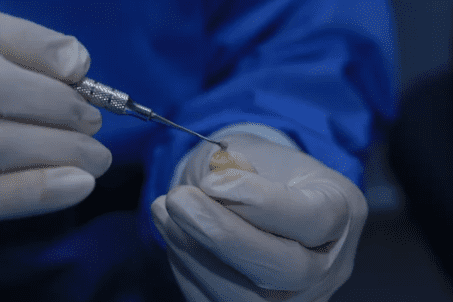 After replacing your temporary crown, you may still wish to contact your dentist to have them take a look at the crown and make sure everything is still safe. However, if you are confident that your temporary crown has been replaced properly, you can wait until your next scheduled dentist appointment (when you will presumably get a permanent replacement).
Of course, you should still avoid chewing or putting pressure on the side of the mouth with the temporary crown. If need be, you may also be required to avoid eating any hard foods, like chips.
Step 4 – Get the Crown Refixed/Replaced (if Needed)
If your temporary crown has been broken from falling out of your mouth or from some other reason, get it replaced or fixed immediately. Your dentist may be able to provide you with a new temporary crown after a single visit (provided they still have the initial impression you made for your first temporary crown).
Try to visit your dentist ASAP if this is the case for you. The longer your tooth's pulp or core is exposed to saliva and bacteria, the greater the risk is for infection or other dental complications.
How to Take Care of Your Temporary Crown
As you can see, it's normal for your temporary crown the fallout from time to time, especially if your teeth are irregularly shaped. The important thing to do is not panic. You can always replace your temporary crown, and getting a new temporary crown from your dentist isn't too expensive – in many cases, it may even be covered by your dental insurance.
However, it's a good idea to be careful when you have a temporary crown until it's replaced by a permanent counterpart. You'll also want to maintain a top-tier dental hygiene routine while your temporary crown is in place, especially if you want any affected teeth to remain healthy for the foreseeable future.
Dr. Brite's toothbrushes, toothpaste, and other oral care products can make this easier than ever. Choose the dental care solution you like, then throw in some whitening aids to give yourself a dazzling smile you can appreciate for years to come. Check out our online store today!